The Education Center runs classes in five well-equipped rooms, a nearby marina and the Gdynia Aquarium exhibition. During the classes we use specimens collected throughout decades of research of the NMFRI scientists.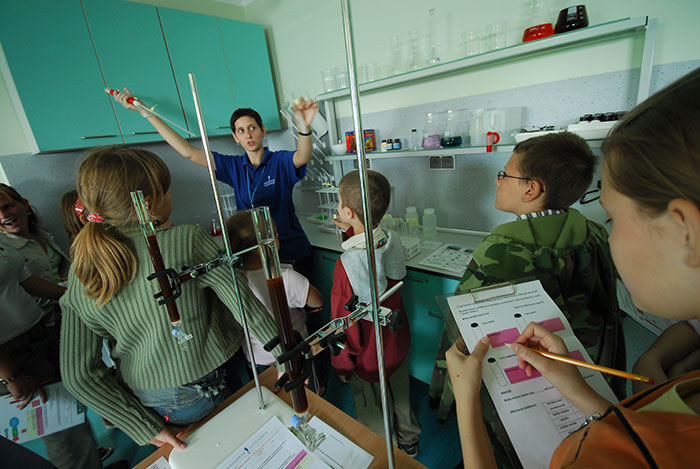 The Experimental Water Workshop
Classes conducted at the Experimental Water Workshop are complementary to educational classes on water chemistry. Classes in this room are conducted in groups of 10-12 people, we learn the operation of reverse osmosis filters used for desalting water or ion exchange deposits reducing its general hardness. Seawater purification methods are presented on the example of a reef aquarium. Additional information explains what the greenhouse effect is and how rainwater reacts and why. Experiments allow "touch" methods of phosphorus removal from wastewater, using a model wastewater treatment plant. The workshop ends with a multimedia presentation.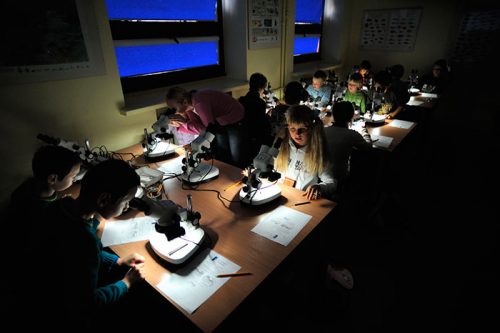 The Biological Laboratory
It is a room adapted to conduct laboratory and research classes, equipped with laboratory furniture and stereoscopic microscopes, laboratory glassware and sampling devices, intended for the workshop participants. The room is adapted to conduct classes for groups of up to 28 people. The equipment includes multimedia equipment that allows conducting classes using the latest image presentation techniques and a visualizer that allows observing organisms on the large screen.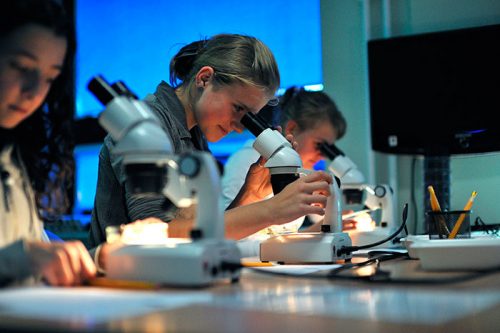 The Multimedia Room of the Marine Ecology
The room is equipped with high-quality multimedia equipment. In the Multimedia Room of Marine Ecology, classic laboratory classes are held with the use of binoculars – for students from primary, secondary and high schools.
During the proposed classes, young researchers come into contact with the subject of broadly understood ecology of aquatic and terrestrial environment. The room is designed for groups of up to 24 people.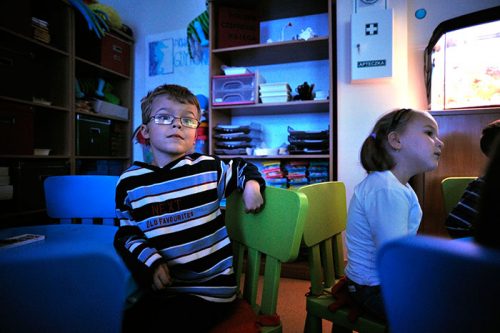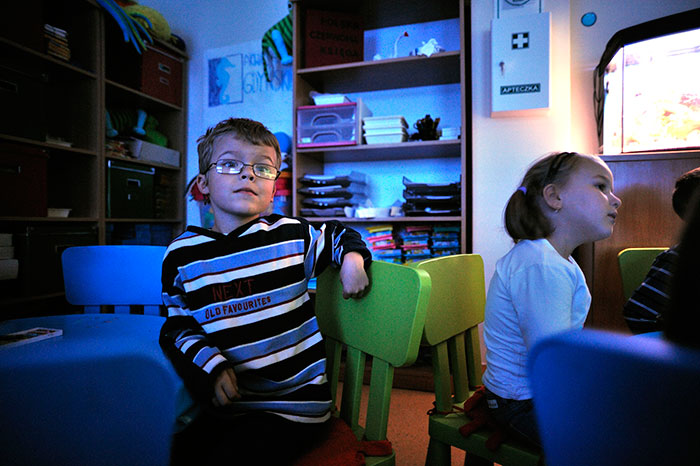 The Preschoolers Room
This room was created for ecological education of children in preschool and early school age, in groups of maximum 30 students. The Preschoolers Room is equipped with the tools necessary to conduct classes using interactive learning methods, which allows children to be interested in ecological problems. In a colorful surrounding full of plush, marine animals, activities involving the imagination of our youngest guests are carried out.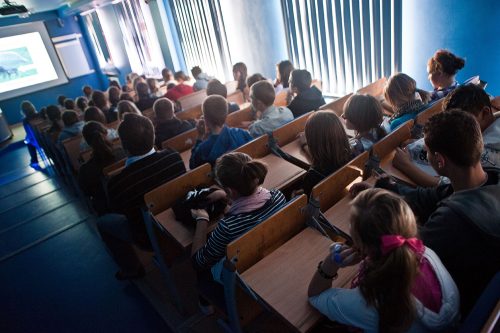 The Cinema Room
The Cinema Room is an air-conditioned lecture and conference room. It was put into service in June 2005. It is intended for the presentation of multimedia lectures and film screenings.
The Cinema Room can seat a maximum of 50 people and is equipped with a multimedia projector, notebook, surround sound system and other technological solutions that allows to perform multimedia presentations.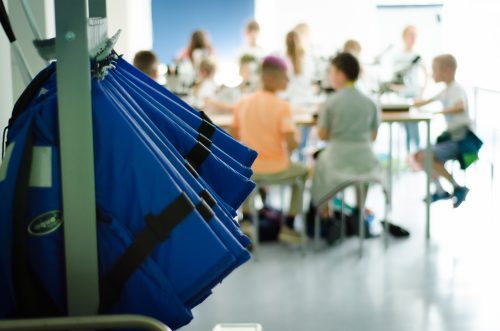 The World Ocean Workshop
The World Ocean Workshop is the latest laboratory room at the Gdynia Aquarium Education Center, completed in 2019. Like other rooms, it is equipped with multimedia equipment, microscopes, equipment for field classes, as well as all other necessary elements of the teaching space. Holds up to 28 students.