We would like to kindly inform you that due to the epidemic situation in the country, educational activities conducted by the Education Center in the Gdynia Aquarium laboratories are suspended until further notice.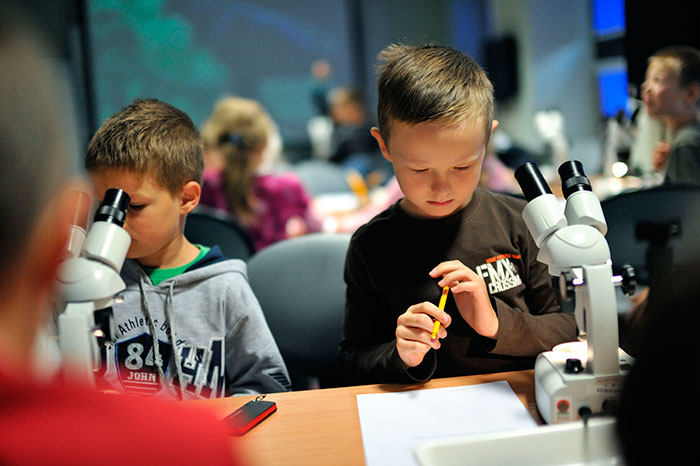 The Education Center was established at the Gdynia Aquarium in 1998 to promote knowledge of the sea. From then on, students from the Tri-City and surrounding areas and school groups from all over Poland have taken part in many projects. Our main goal is to familiarize as many young people as possible with current issues related to biology, ecology and protection of the marine environment. Participants learn about the world of the sea through the senses of touch, sight, hearing and practical experiences.
For eduactional purposes, we also use the exhibition of our zoo located at the coast of the Gulf of Gdansk. This amazing location and character of the institution gives the opportunity to show organisms associated with the ecosystem of the Baltic Sea environment, as well as aquatic fauna, coming from almost all over the world.
Multimedia presentations
Laboratory
Field & laboratory classes