Dear sympathizers of the Gdynia Aquarium!
We've done what we could so that you would feel safe and comfortable in our exhibition.
These are a few rules that we ask you to remember: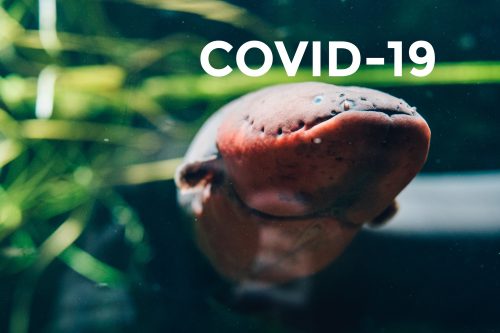 Here are some rules that we ask you to follow:
The obligation to cover the nose and mouth with mask applies to the entire exhibition area. It does not only apply to children under 5 years of age.
We also ask you to show concern for yourself and others, and to keep your social distance
Disinfect your hands after entering the Aquarium. The fluid is at the entrance gates.
Try not to touch the elements of the exhibition, including the tank windows. Do not put your hands into the open display tanks.
If you are just planning a visit to the Aquarium, we encourage you to buy tickets on-line. They are available at:  https://sklep.akwarium.gdynia.pl/
On-line tickets can be purchased even on the day of visiting the Gdynia Aquarium. It does not require printing. We only ask you to make sure that the code from the attachment in the e-mail is displayed correctly on the phone.
If you buy tickets at the box office of the Aquarium, we recommend paying by card.
Please do not exceed the designated lines when making a purchase.
We wish you health and welness,
The crew of the Gdynia Aquarium