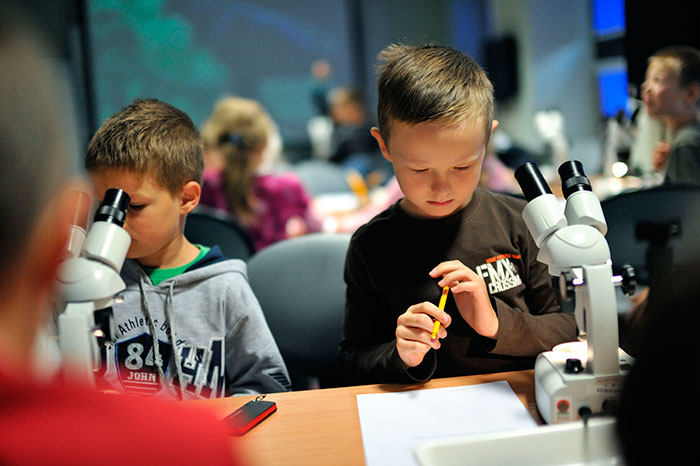 Classes financed by the Gdynia Municipality
Type of classes: laboratories
Educational space: Cinema Room, Biological Laboratory, Multimedia Room of Sea Ecology
Maximum number of participants: 30
Classes duration: 90 min.
Age level: Primary school
Cost: free
The curriculum is divided into 3 parts. Participants take part in multimedia presentation "What is in the Baltic – walk at the beach in Gdynia"; laboratory classes where they do individual microscopic observations and recognize the Baltic bivalves and shrimps and summarize their knowledge through preperation of the posters representing the known plants and animals of the Baltic Sea. Will the touch of moon jellyfish threats with sting? Why was the gull called a hound? What does the seaweed have in common with sweets? Where do snails have their playground in the Baltic? These and many other questions will be answered during the course of the topic "What lives in the Baltic?".
Other cofinanced topics for Gdynia: