Type of classes: Education through play

Number of participants: 30 students

Duration: 90 min.
Age group: children of age 4-6

Cost: 175 zł

Classroom: Kindergarten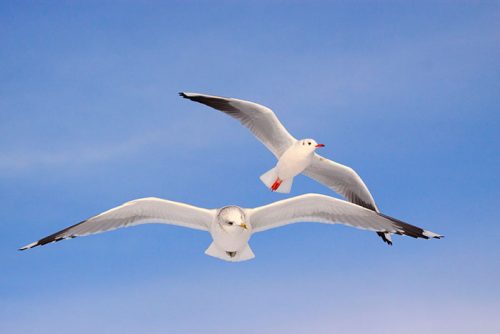 The class concerns birds living by the Baltic Sea. The first part of the class takes place in the field. Using binoculars, children observe birds around the Gdynia Aquarium and try to remember how they look like. After observations, we come back to the Aquarium to learn about what we have seen, and about other birds inhabiting the Baltic Sea region. Children discover different types of bird sounds, learn how to recognize a bird by its footprints or feather, or why the male is different than female. Acquiring this knowledge is facilitated by different education materials, like bird toys with sounds, stamps with bird footprints and feathers, as well as by doing different practical tasks.
Powrót na stronę główną >