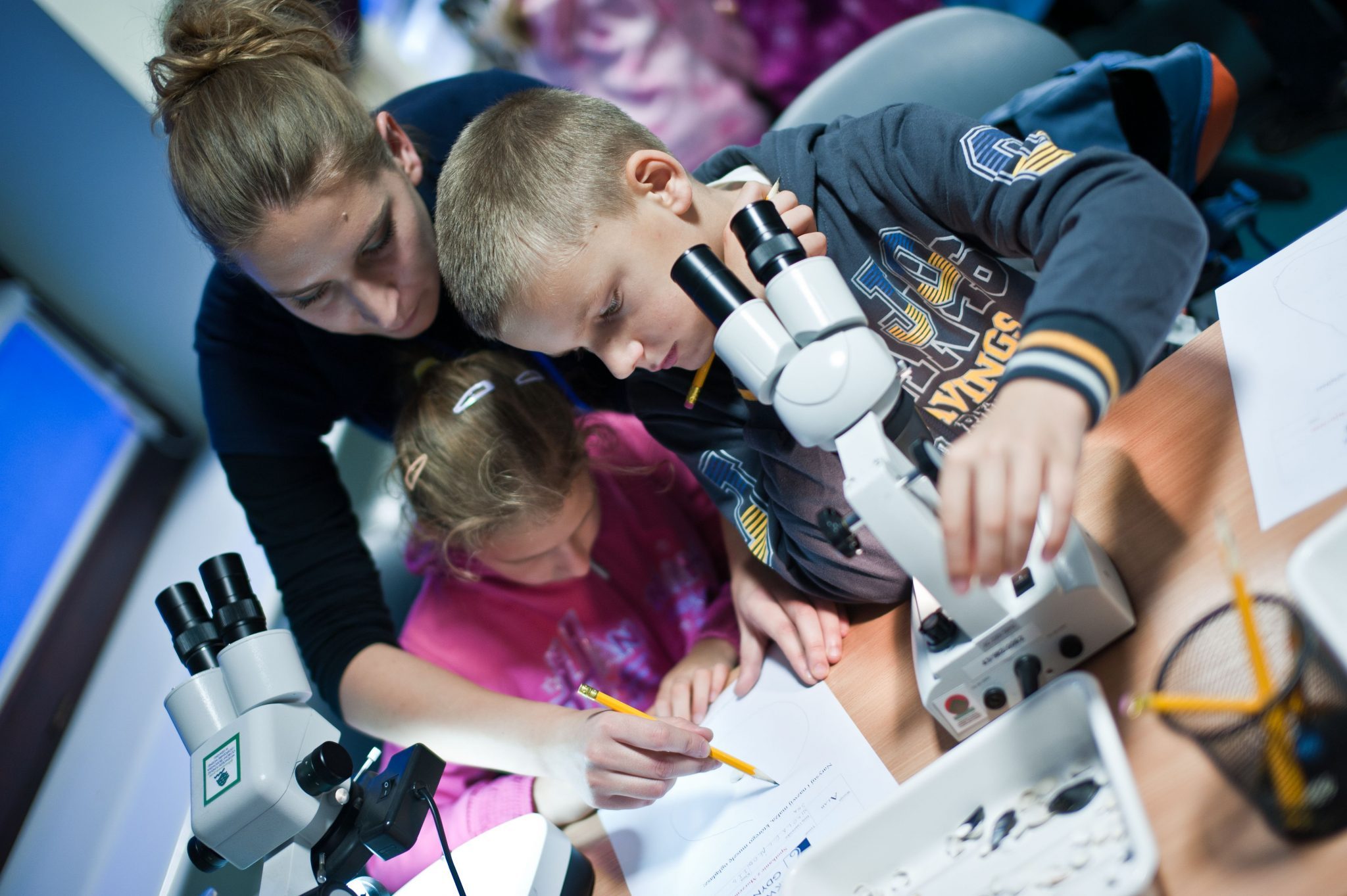 14th – 15th October
The Education Center Days of the Gdynia Aquarium is an opportunity to see our laboratories, where over 40,000 people annually learn the secrets of the underwater world.
This time the event weekend is on a special holiday – National Education Day.
Find out what attractions we have prepared this year and visit us on 14th – 15th October!
BIOLOGICAL LABORATORY
Reef Experiment: about the richness of life on coral reefs and its dangers.
In a series of experiments and games we will learn what gives corals its beautiful colors and where to get food. We will look at how carbon dioxide is affected by sea water and coral reefs, and we can see that our decisions can also directly influence these fregile animals.
THE MULTIMEDIA ROOM OF ECOLOGY OF THE SEA
Color, shape, name: workshops devoted to unusual aquatic organisms.
Why does a shrimp look like it swallowed sand, when does the starfish remain a comet that has a coin-like shape and what makes the flamingos have pink makeup? We will not tell you this – you will find out yourself 🙂
EXPERIMENTAL WATER LABORATORY
Hydro-Adventure: Learn what the research instruments are and how to use them.
PRESCHOOL ROOM
All about fish: workshops in the form of education through play.
CINEMA ROOM
Family cinema.

* Admission free, but exclusively to the educational wing during the event.
** TEACHERS on the occasion of their celebration day have FREE ADMITTION also for the exhibition of the Aquarium. The condition of obtaining a free entrance is to show the teacher's ID. This invitation is valid throughout the weekend during the Aquarium opening hours, ie from 10:00 a.m. to 05:00 p.m.
*** ACTIVITIES FOR THE  YOUNG SEA'S EXPLORER CLUB MEMBERS! 2 stamps to get on membership cards for participation in the selected event (Saturday 14.10 or Sunday 15.10)
***** 14th October is also the first day of a new educational photography exhibition entitled "ADRIATIC" by Michał Procajło. View it in the Aquarium Gallery!
More information:
CENTRUM EDUKACJI AG
tel. +48 587-326-620
e-mail: akwarium.edukacja@mir.gdynia.pl